By connecting employees to charities through a meaningful and measurable community giving program, companies foster a culture that inspires philanthropic passion, purpose and community; the secret ingredients that better engage people. And we all know that engaged staff are happier and more productive. They create high-performing teams, an irresistible culture, and deliver better business results.
Some of the key HR benefits include;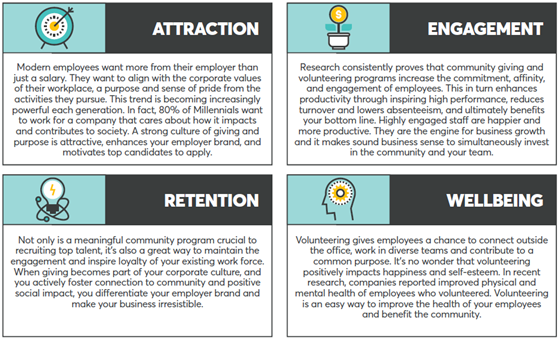 Ready to give your time, talent and treasure?