1. Log in to your account, and click on "My Account " in the drop-down menu
2. Select "Fundraising" on the left-hand side menu.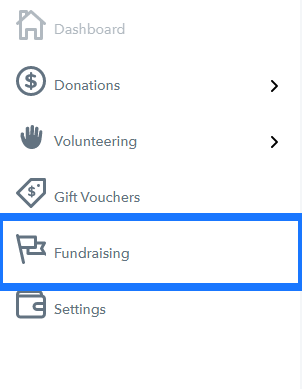 3. Select "Create Fundraiser"

Then click on "Create or Join Fundraising Page/Event"

4. Select the type of page you want to create:
a. If you want to create a fundraising page for an activity that you are hosting, and you want people to donate directly to that activity select "Create a fundraising page"
b. If you want to create a main event page so that others can host their fundraising event, with all funds going to the main charity event, select "create a fundraising event "
c. If you wish to join an existing team or event simply select "Join an existing team or event"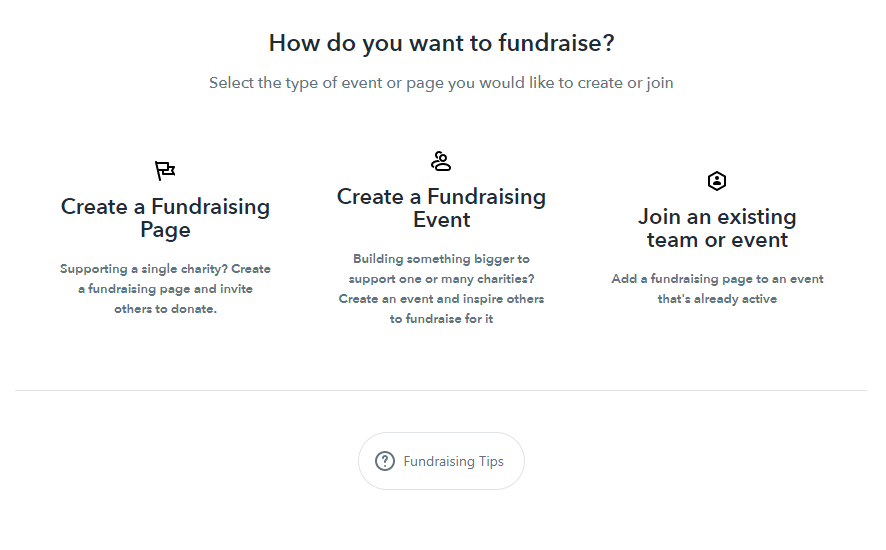 5. Each fundraising page is made up of 5 components

Charity
Select from the 500+ charity partners registered for donations in the drop-down list.
Please note if the charity you wish to support is not currently on the list please call us at (03) 9595 6700 or email us at support@goodcompany.org and we will invite them to register as a partner.
Target
Set a fundraising target this will make up your tally to encourage healthy competition and motivate donors.
Hint: If you are creating an event where donors can create their fundraising pages they'll be able to set their fundraising target.
Timeframe
Set a timeframe for the fundraiser- and please note: If you are using a countdown
clock, please ensure this offline date is after the countdown clock end date
Inspiration
Make the title compelling and eye-catching enough that it will immediately make people want to donate to support your efforts.
Make your description informative – outline what you are fundraising for, why this cause is important to you, and why are you inspired to do this fundraiser. add some more about the charity you are fundraising for and what great work they do. Talk about what activity you are completing, what work are you doing to prepare for this, and other ways that donors can get involved.
Share
When happy with the page, click save. It will now be visible to potential donors. You can copy the link and share it via social media, email, or other methods to help attract potential donors.
*Please note that Fundraising will automatically be taken offline if no donations are raised within the first 30 days since activation.
Ready to give your time, talent and treasure?