All donors, whether payroll giving or general public donors, have the option to share their details with you.
If they opt to share, you'll be able to communicate with them directly. In this instance, you will have access via your donation report to their first/ last name and email address. Go right ahead and add them to your database.
If not, privacy legislation prevents us from passing on their details. In this instance, the report will be blank in these fields.
See the screenshot below of the registration screen where they can "opt-in or out" by simply ticking the box highlighted below.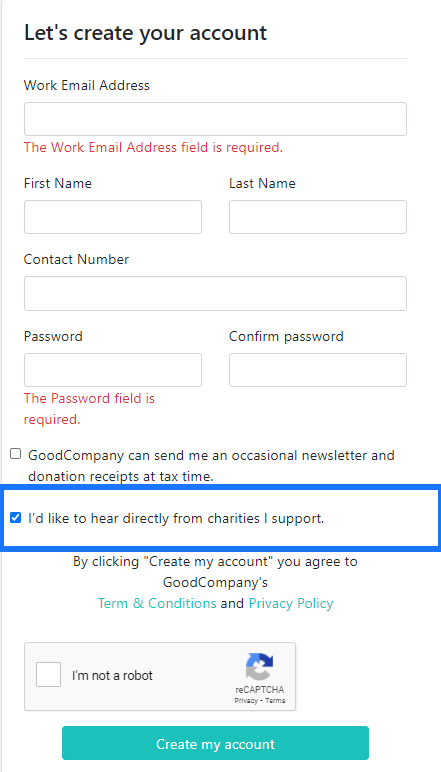 Ready to give your time, talent and treasure?