To ensure our donors are in control of their donations, GoodCompany does not make changes to donors pledges and encourages donors to make their own changes.
To make changes please:

1. Login to your payroll giving portal.
2. Select Donations on the left hand navigation menu.
​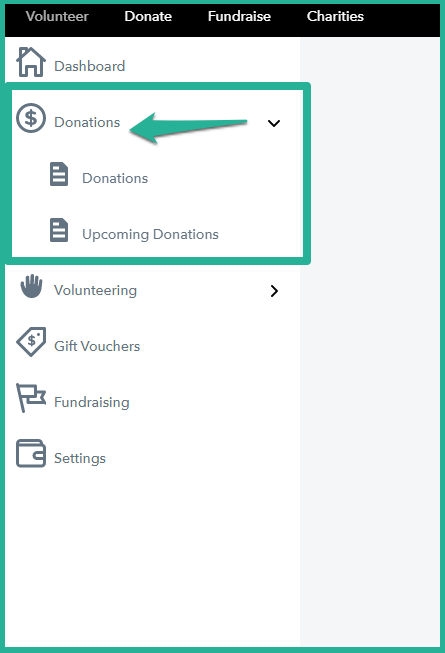 ​
3. Click on "Manage" at the right of each line item to delete any donations you no longer wish to make,
And/ or click the add more if you want to make additional donations.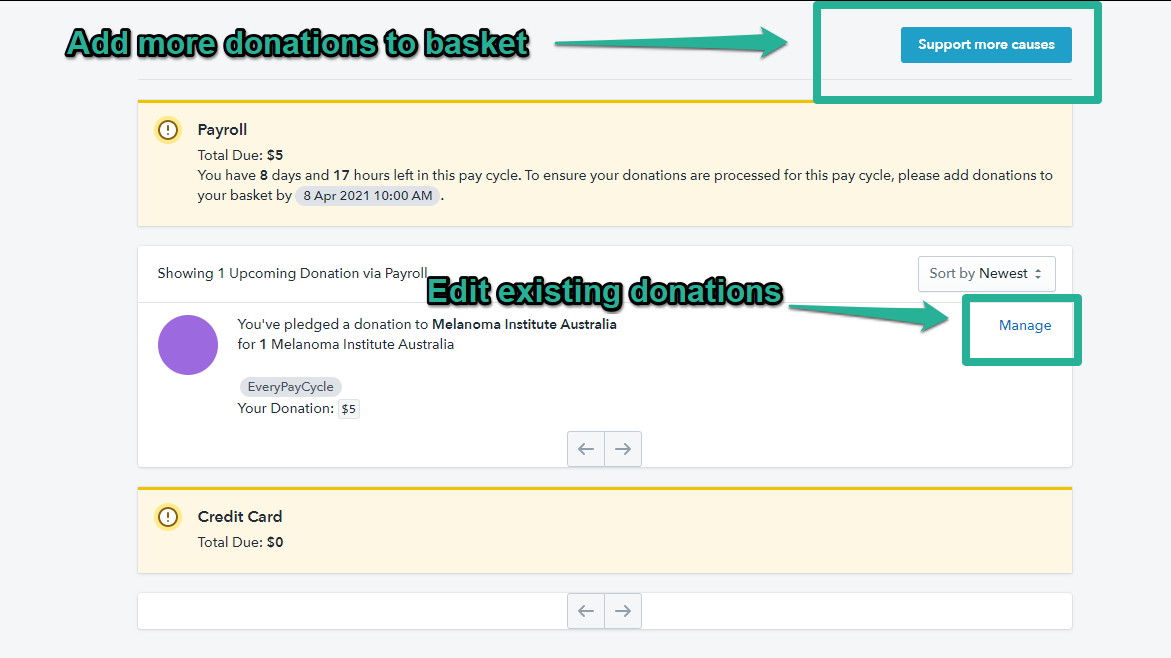 ​​
​
Ready to give your time, talent and treasure?